Content Writing
This is the point where we need to tell you something perfectly smart and wow about ourselves. This is the place where we play on front foot and let you know things that would assure you with our content development process.
Though, we do not want to swank on our competence of creating highly involving, tailor-made and stunning content, neither we want to be loud about serving 1000+ clients across 20+ sectors and across borders.
All we want to say is WELCOME!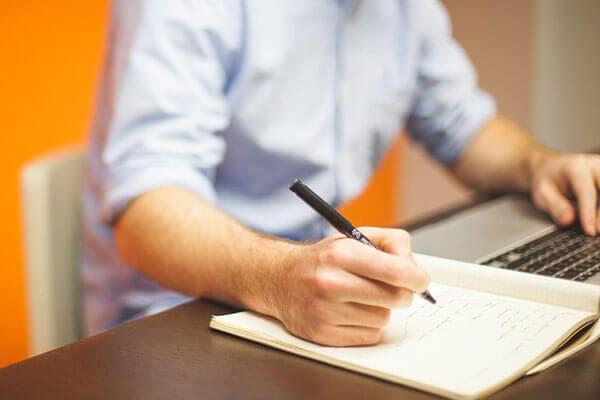 Overview
IFW is a team of creative and business oriented writers based in Udaipur (India) a place where nature is so sexy that the words we pen creates a blowing impact by themselves. We deliver more than just 'copywriting'; we name it 'Content Process Outsourcing'. The Internet has empowered us to disobey old rituals of domain mastering and media perfection. We write for the new world, the better you.
"If you have ideas we have the eye to script it."
We take domain knowledge and business tricks, blend it with parallel ideas, heat it up with excellent linguistics, put a "tadka"(dash) of technical deftness, and present customized talks that would excite your audience.
Our Strength
We are not an orthodox writing service provider. We are a team of creative writers, language experts, and SEO friendly writers, backed excellently by business development and marketing professionals . We deliver words.
Our biggest strength is - flexibility. Just as wine can mold itself to go through everything and yet be very divine, our writers learn fast, and meet your requirements. We trust that 'content is lion' and ought to be treated just as royally! Seeing is believing and we know our worth as writers and brand creators.
---
Content Marketing
Creating a Content Marketing Strategy
Developing an extra-ordinary content marketing idea doesn't get materialized overnight. Even the most dashing content can bite the dust before it spread it's wings if you do not have an attractive strategy to follow. This is what we can do for you:
Plan your strategy
It may feel easy, but you'd be amazed how recurrently a content marketing strategy goes undocumented. Simply to pen down your stuff makes you more often complete the goals, rationalize your budget, and convert the overall strategy very lucid.
Define goals and shortcomings
Randomly investing into content marketing without any set aims and prescribed line of action leads to counter productiveness. We help you to judge what you expect from your content for say whether you expect page visits, sign-ups or sales etc. We are always there to guide you with your limitations in reaching your final destination.
Segregate Target Audience
"What sector of audience you want to target" it is simply a not acceptable answer to our question "I want to target everyone." Frankly it is impossible to reach everyone and convert everyone on this planet. We help you to determine and it's our job to determine whom you should target. Certain factors like age range, income, gender, and a whole rainbow of enumeration can be classified into variety of audience groups that you can target with different serves from your content marketing strategy.
Generate a channel plan
It is history when being on twitter itself did everything for you across the globe. Times have changed, and endless content channels are now available for binary (digital) marketing and strategic planning. Judging out which channel to send content through (Facebook, a blog, a TV commercial, an e-mail, instagram, linkedin) is equally as important as the exercise of content drafting. It's important to define which channels will work best for your content.
Implementing a Content Marketing Strategy
Luckily, executing your content marketing strategy can be a slice of butter once you are loaded with solid outlined and documented plan. We at IFW look after your needs like, "Planning a new blog every Tuesday and Thursday", "Sending mailers every other week", "Updating your facebook page everyday". As part of our services, we help our clients to knock into this side of digital marketing by designing reader applaudable content around your industry.