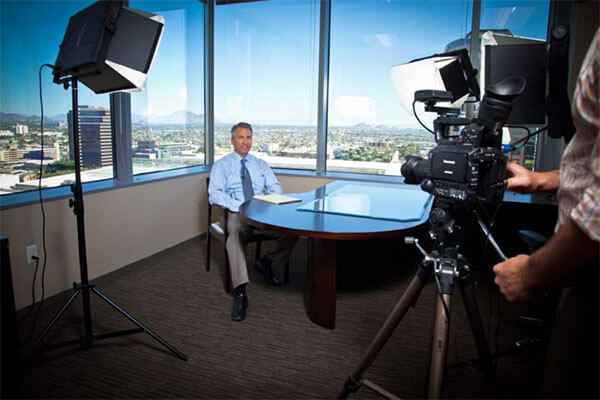 Show to the world what your business is all about, and do it with style! Get in touch with Corporate Video Making in Udaipur to maintain your corporate identity and promote the profile of your business without the cost of professional video services.
Corporate Films and Video Production doesn't have to be dull, getting your message in front of the right people these days is increasingly difficult with all the content we are exposed to in our everyday lives.
At IFW Web Studio the Corporate Video Making in Udaipur has developed to understand your objectives and get behind your brand to make your corporate video production shine out from the crowd.
Over the years we have produced a vast number of corporate videos for leading brands.
With IFW Web Studio, Corporate Video Making in Udaipur can create a buzz. All you need to do is pick up your favorite template or customize it according to your text and likings and drop in your logo.
Corporate videos offered by Corporate Video Making in Udaipur are one of the best ways to advertise your brand or your company. As strong as you connect with customers, partners, workers, and staff, your company will be more likely to succeed. We provide Corporate Video Making in Udaipur with an exclusive experience or part of a combined program, along with the most fun and up-front way to add more clarity and engagement to the masses.
We engaged ourselves in Corporate Video Making in Udaipur to create compelling corporate videos that can successfully impress your audience. Also, our team customizes corporate videos for your company that can deliver a clear message to your target audience in line with your business needs. With the aid of our corporate videos, a special focus can be placed on your product quality and service features.
IFW Web Studio, the Corporate Video Making in Udaipur offers:
Complete brand coverage
Specific product coverage
Efficient and excellent camera work
Flash / 2D based Animation Videos
Professional Voice Over Based Presentations
Advantages of Corporate Videos and Films
Corporate videos and films are undoubtedly the best communication mode through industries or corporate companies can interact about themselves to the target audience. IFW Web Studio is one of the top Corporate Video Making in Udaipur that provide this type of model with a highly informative format presented with great creativity. The advantages that Corporate Video Making in Udaipur offers are:
Brand building is most effective with a corporate film
Reaching global audiences
Projecting larger than life image
Showcasing processes, infrastructure and services
Enables integration of video, audio, narration and music
Highly effective for seminars and exhibitions
Highlight company 's achievements
Great marketing material
Easy to share on Social Media Platforms and Whats App etc.
Portfolio
Visit Showreel