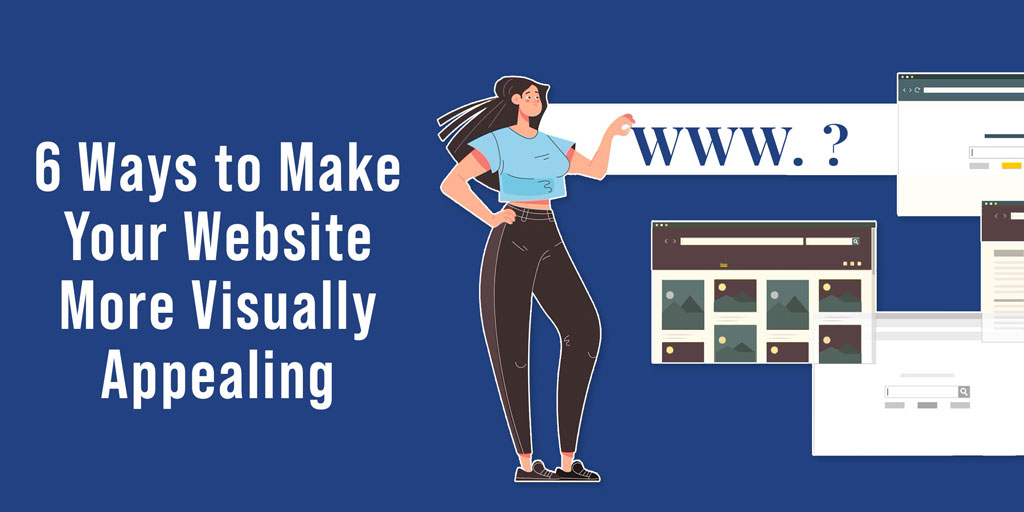 6 Ways to Make Your Website More Visually Appealing
If you're here on this blog, we believe you know the advantages of having a website for your business. Websites digitally elevate your business in a significant way. Being a digital marketing expert, even IFW techno claims that website is one of the essential marketing tools in your industry.
But this is worthwhile only when you have a well-designed and functional website. The reverse can hurt your business and affect your brand value. A website is like the first impression of your shop. Imagine how your customers would feel if your shop looked amateurish or outdated. Yes, the customers would be turned off and won't want to buy anything from you. Plus, they'll share their negative experience with others considering doing business with you.
But there are many ways to make sure that doesn't happen! And the simplest is to hire the best website designing agency for the purpose. One such top web designing company is IFW Web Studio. Based in Udaipur, IFW Web Studio has successfully delivered 1000+ business websites pan-India.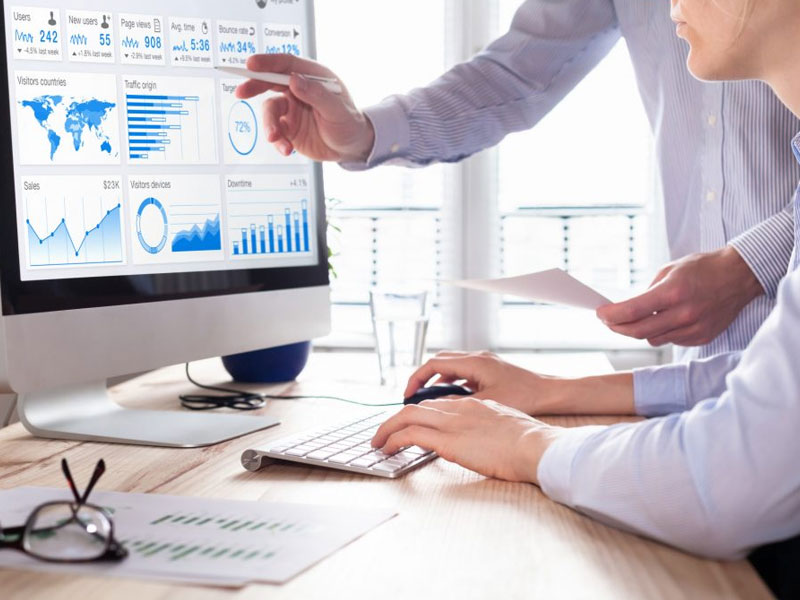 Here are five ways that our expert website designer and web developers follow to make your website more appealing:
1. Use images to support your text:
If you want your business website to be visually appealing, then it's essential to use images. Images have been rated as a great way to break up text and help your readers understand what you're trying to say. They can also illustrate ideas that would otherwise be difficult to grasp. You can also try using graphics in place of words wherever possible because many studies have proved graphics over the years more effective at engaging people than text alone is.
2. Use white space creatively:
White space is defined as the empty area on your website, the space between lines of text, and the space between images and other content. White space is essential for keeping your site visually appealing because it helps create a sense of calmness and order. You can utilize white space to make your content more readable by giving it breathing room from other elements nearby.
Read More: Which is more helpful for your business, organic marketing or paid marketing?
3. A live chat function does miracles:
Adding a live chat function to your business website is a great way to engage with customers, answer questions and provide information. You can get it customized by the leading web design agency in Udaipur to serve different purposes. It establishes interaction and connectivity with viewers.
4. Clearly mention your contact information:
Imagine someone loving your products and didn't find a way to reach your shop. Hurtful, isn't it? Avoid such circumstances by clearly adding your contact information to a prominent area of your website. Make sure to add at least 3-4 contact details (like address, email, phone number, and social links) if one doesn't work. It also builds reliability and authenticity with your brand name.
5. Add an introductory video:
Videos are the best way to introduce your business or staff. You can use a video as an introduction to your company or as an introduction to your team. Or even to your services. As an excellent online marketing method, Videos allow you to quickly convey information about your company and products in creative ways that text and images simply cannot match.
6. Testimonial matters:
Testimonials are a great way to showcase your business, especially the positive ones. Testimonials reflect your past portfolio and your connectivity with your existing customers. They can also prove that you're a trustworthy and reliable company.
Never underestimate the power of a visually appealing website. It has the power to make all the difference in the business world. People are more likely to trust your business if they have a reliable business website. Being the best web development company in Udaipur, we take care of every little detail while designing and developing a website for our clients. Our services ensure we take your business to the next level. For more information, connect with us today.