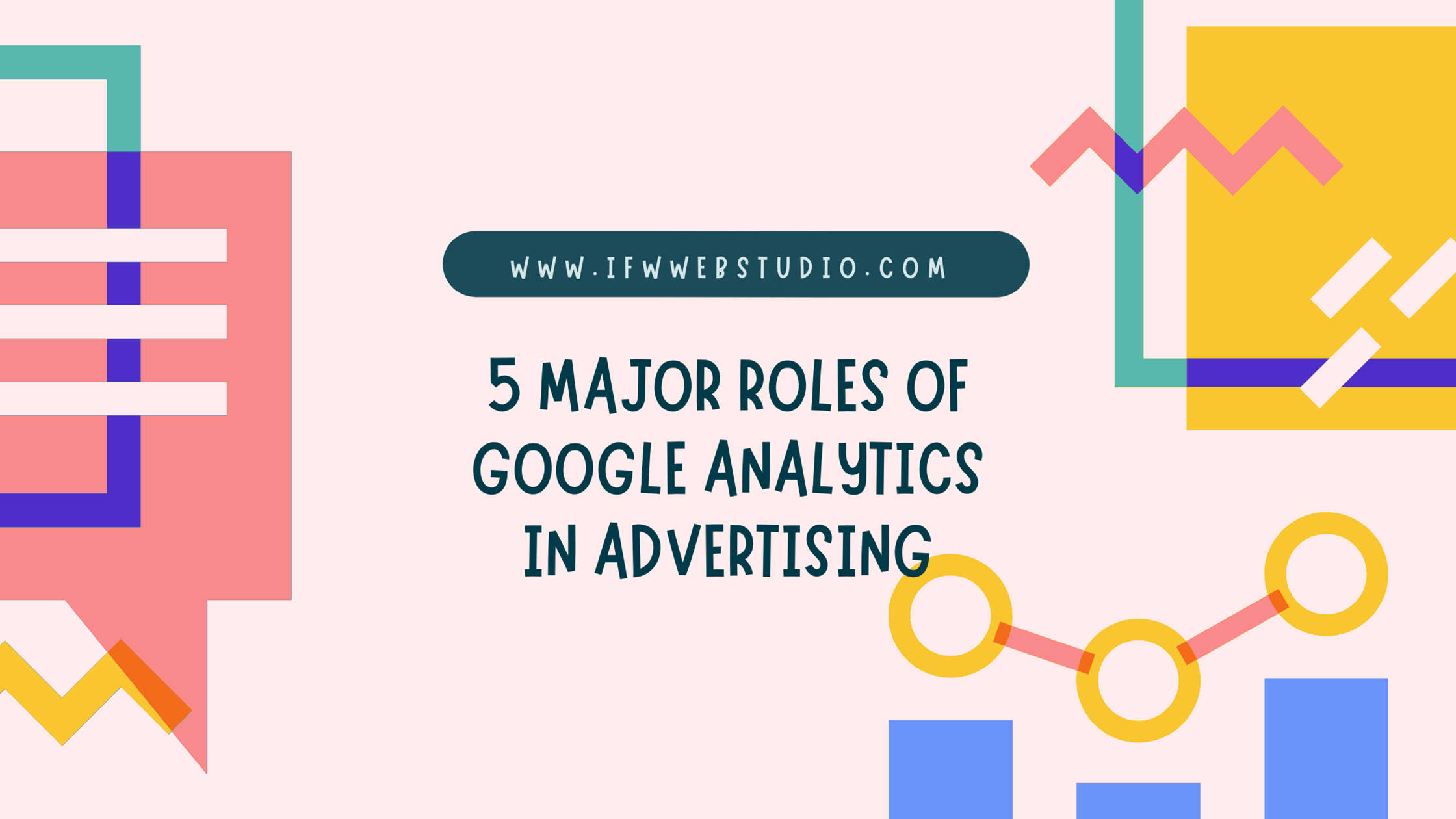 Role of Google Analytics in advertising
We live in a digital era, where everything is turning with a digital perspective. The past pandemic era has brought strength to different concepts of digitalization, like digital money and digital businesses. Talking about businesses in particular. Business nowadays knows the importance of digital ads and internet presence in their lives.
From a large-scale industry to a cottage-based startup. Each business has marked its online presence either in ads or website or social network sites. When we talk about digital business, digital marketing serves as a soul for it. Like, imagine for a while what your business's growth rate will be if you don't advertise it well. Null, right?
Digital marketing is the digital way of advertising your products and services. Digital marketing can be done by running advertisements, publishing content, social media interaction, etc. Ever wonder how businesses and individuals judge the growth of their ads and websites running over the internet. In this blog, we will study the role of Google Analytics in advertising.
Google Analytics is a free tool by Google. It is the most famous tool used for analyzing the traffic on a site. Google Analytics provides data insight to businesses. It helps them evaluate how their ad and website are performing over the internet. Thus, google analytics helps businesses perform an effective digital marketing strategy as per their needs and requirements.
5 major roles of google analytics in advertising:
Advertising basically means promoting your business or services. It can be done in both online and offline mode. Google analytics help in improving the digital marketing strategies of your brand. It provides you with a tremendous amount of data that can be converted into profound insights. As an advertising expert, Google Analytics analyses the activity performed on the targeted content. Here are the advantages of Google analytics:
1. Track the traffic:
Google Analytics helps you identify the types and sources of online traffic on your site. It helps define organic, social, referral, and paid traffic sources. The marketers can analyze data and identify their targeted audience for the same.
2. Data-driven decisions:
Running a digital ad requires factual data to conclude a decision. Google Analytics records and analyses the data of the activity. This further helps the marketers in optimizing the performance of ads or websites.
3. Identify the user behavior:
The significant role of google analytics in advertising is that it helps marketers trace the audience's needs like what exactly the audience likes and what it wants to see. This is done by gathering data such as bounce rates, site search, behavior views, average session duration, etc.
4. Conversions:
Google Analytics helps in identifying the Goal conversation rate of the content. The basic goals for a content include purchase or registration of the users. Conversation rates time can help you in identifying the website performance.
5. Create reports:
While using google analytics, marketers don't have to worry about presenting reports to the owners. Google analytics as an analytical tool helps customize reports, dashboards, and alerts. It shows the performance metrics and SEO tracking of your website.
From the above five points, it is clear that Google analytics is the engine for the train of advertising. As advertising boosts the strength of a business. The business needs to choose the right digital marketing agency. Choosing the right digital marketing agency is vital for any business as it bridges the gap between the brand and customers.
We at IFW Web Studio have an experience of more than 16 years in the website designing and development world. With more than 1000 clients, we promise to take your business to the next level. Our team consists of experts from all the fields that work together to set a digital and online benchmark for your business.
We keep a continuous track of our client's activity and optimize our strategies accordingly. With a transparent work base, we hold no secret with our customers. In short words, we don't sit straight while we take a stand for you. If you are looking for an expert digital marketing team for your business, IFW Web Studio is here. Right one call away!