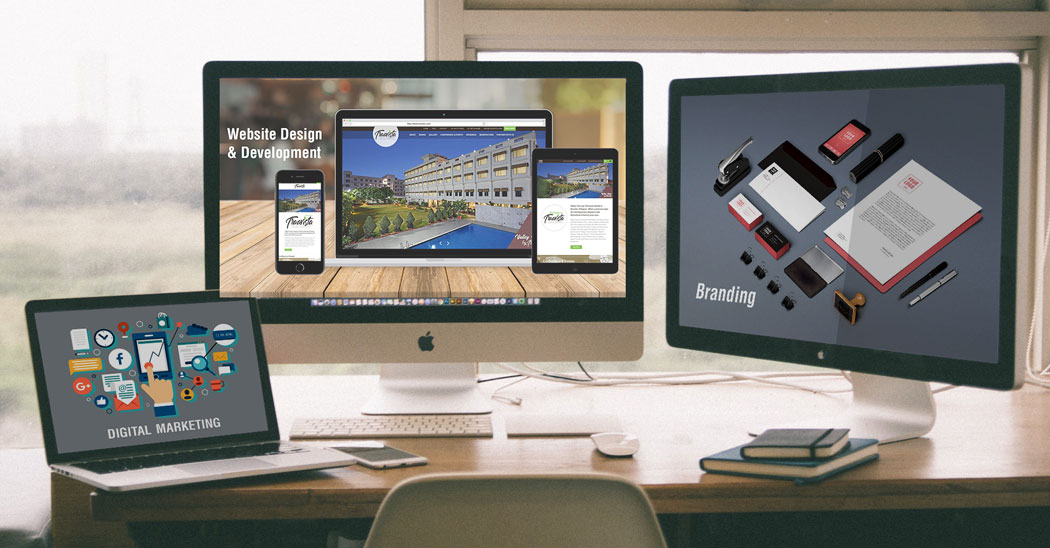 Your website is your impression of your business on the people on internet. We know how important it is for you to get it right.
The following are some reasons we would like to share with you to tell you " Why your Website should be made and managed by IFW Web Studio? "
Reason 1: With more than 15 years of experience in Website Design and Development, we have seen this segment from its initial days like no other. Our Services include Domain Registration, Web Hosting, CMS Based Websites, Parallex Websites, Branding & Corporate Identity Design and more.
Reason 2: We have the best Web Designers, Web Developers/ Programmers & Content Writers who understand your needs and requirements to deliver that perfect Website.
Reason 3: We do the Search Engine Optimization (SEO) of your website in such a way that your website gets into google search results in an organic way too.
Reason 4: A running, growing and evolving business needs a Website which also grows and evolves along with it. We make sure that all your needs and updates of your website from time to time are taken care of.
Reason 5: A robust and disciplined team of our Website Support Managers are always available at your service on direct Mobiles & on Emails to attend you.
Reason 6: We are proud of our Creativity and Skills that are needed to make sure that each of our websites are beautiful, cool, clutter free, responsive, compatible with all devices, error free and in some way able to evoke a WOW feeling in its viewer.
Reason 7: Our consistency of last 15 years will help your business by making sure that there is never a situation when you ever face problem in your business due to us.
Reason 8: We maintain your websites on our robust and secure servers with Hi-End Hardware Configurations which are best in the industry along with updated Anti-Virus Software and Firewall protection.
Reason 9: Not just the Websites we offer the complete bouquet of solutions like Photography, Videography, Digital Marketing, Content Writing / Blogs, SEO, PPC Management, Payment Gateway Integrations, SMS Gateway Integrations etc. too to make sure that all your 360 degree online requirements are met when your are with us.
Reason 10: Like a painting by a painter, a sculpture by a sculptor, a film by its director, we make your websites as if its a piece of art by our team for you which you can be proud of and feel excited to show it to the world.
If the above reasons excite you enough to get your new business website done by us, let us know !
Checkout our Webfolio